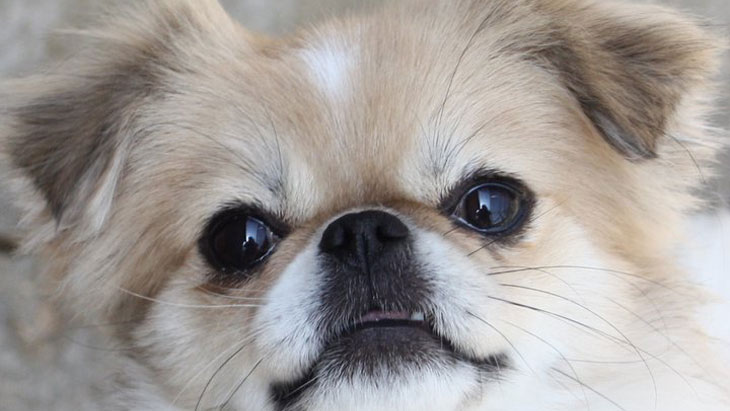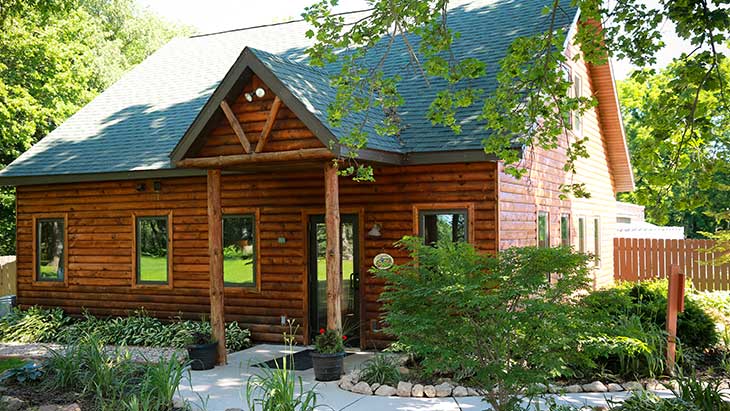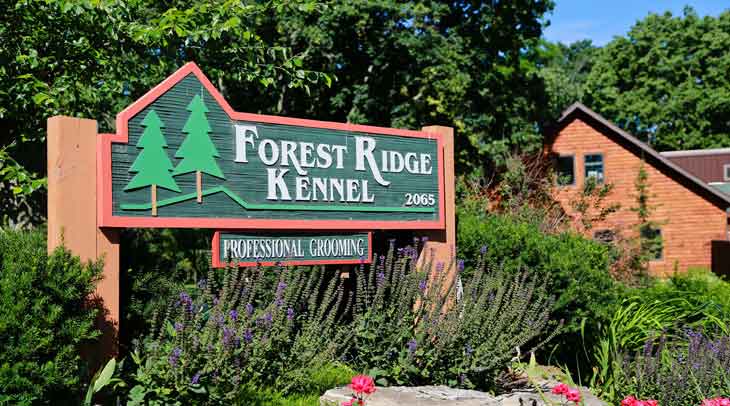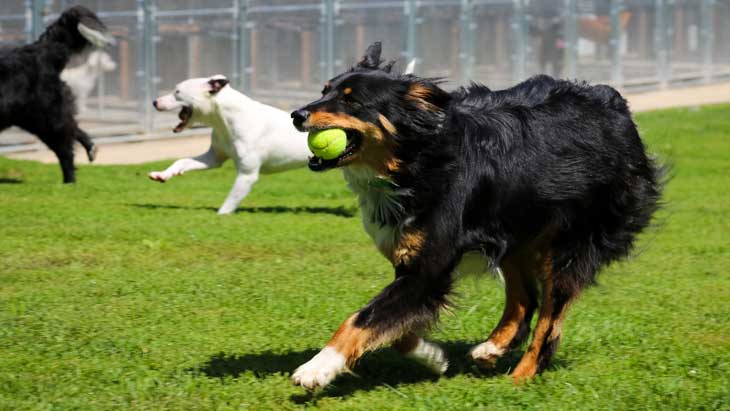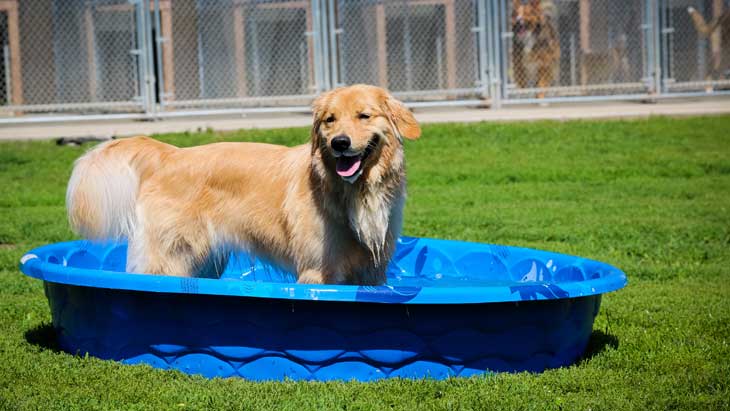 Treat your pet to a stay with friends!!
Just minutes from Madison's Beltline on the west side you'll find an oasis from the city that is idyllic and serene, exactly what a person would want for a quick vacation, except at Forest Ridge we're dedicated to pets. This amazing 6.5 acre retreat, surrounded by DNR-owned wetlands, packed with fresh streams and groomed nature trails, will be the best vacation your pet has ever had. Leaving you free to enjoy your time away, knowing your furry family member is well taken care of.
Your pet's luxury vacation begins with a short drive to the country where the atmosphere is instantly less frantic and helps relieve any anxieties they may have about being away from you. The private dog runs are all indoor/outdoor and feature radiant floor heating and central air to accommodate all weather conditions. Basic boarding allows for two visits a day to the play yard but additional breaks, nature walks and treats can be scheduled at check in.
Cats are housed separately in a space designed to cater to their finicky tastes. A fish tank, wildlife videos and outdoor viewing areas provide ample visual stimulation and there are enough new and exciting toys to keep them busy between their nap breaks. Cats from the same family may are let into the common area together, but cats from different families have their own private common area times. We know that cats don't always socialize well with other cats.
Forest Ridge Kennel also does provide small animal boarding for rabbits, guinea pigs and some other pets. Simply give us a call to check availability and rates.
Forest Ridge Kennel also offers full-service grooming with our talented staff. Both cats and dogs are welcome for a grooming. Schedule your appointments during boarding stays or as a separate service. Call for an appointment today!
Forest Ridge Kennel, LLC owners and staff are all dedicated pet lovers with lifelong experience in pet care. We love pets!
We invite you to tour our facility and meet our staff. Reservations are required for boarding, but not for tours. Stop by anytime during our office hours and we will be happy to show you around! We look forward to getting to know you and your pets!
Kristi, Karen and Rob